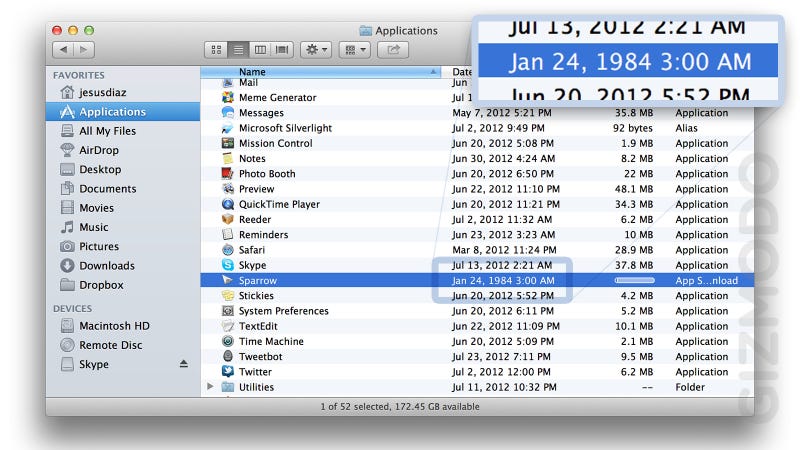 Right after Steve Jobs came back to lead Apple, he declared a total ban on software Easter Eggs and credits in the About box of every product made in Cupertino. They are back now. And this one is insanely great:
Next time you download an app from the Mac App Store, go quickly to your applications folder and check out the time stamp on the downloading application. It will say January 24, 1984. If this doesn't sound familiar, slap yourself and then watch the video included in this article.
Yes, January 24, 1984 is the birth date of the original Macintosh (I have one of these in my living room, manufactured at Apple's Fremont factory, on the 28th week of 1984).