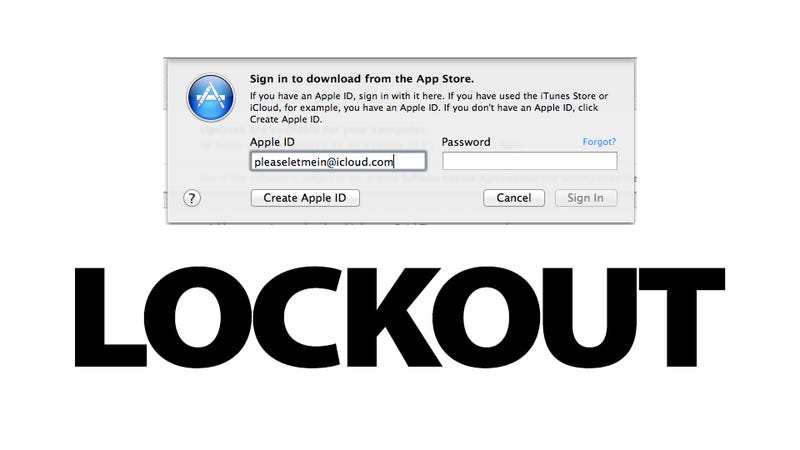 Last month, Apple's crazy-lax password reset protocol allowed Wired's Mat Honan to be hacked. Hard. It was a wake-up call for the company and its customers, a breach so severe it demanded an immediate solution.
What Apple came up with, though, might be just as nuts as the original problem: It's basically impossible to recover your account right now.
For the last several weeks, Apple has been dithering over how to amend its security reset protocols. That's a great and necessary idea, since it had been using just the last four digits of a customer's credit card—information that is not at all secure or private enough for that kind of verification process. But it still hasn't figured out exactly how to verify who you are, and so for now, there is no way for Apple employees to assist you in recovering your password.