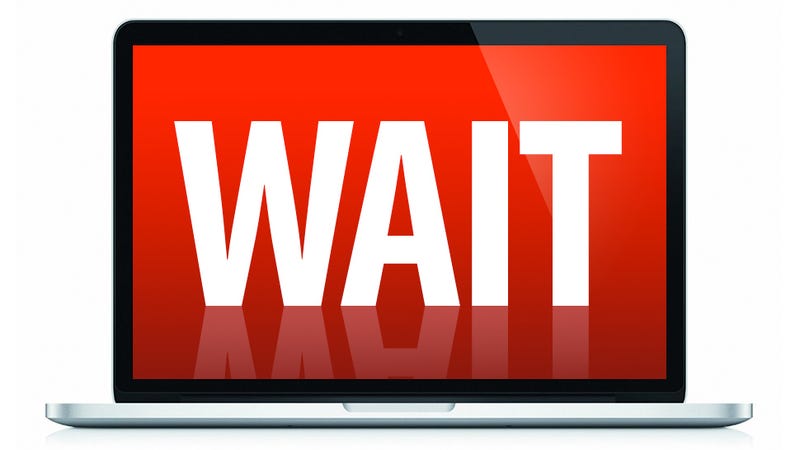 So your trusty laptop is starting to show its age. No one can blame you for wanting a new one, but we've got just one piece of advice: WAIT. This is a horrible, horrible time to get a new rig. If you can hold out for just a few months, you're going to do a whole lot better for yourself.
Sure, there's almost always something better right around the corner whenever you buy anything, but this time it's different. Mac? PC? It doesn't matter. In just a few weeks, the guts that power pretty much any laptop you would buy are going to get a serious upgrade, compliments of Intel. The new chip, called Haswell, brings a drool-worthy list of improvements and features with it that are worth the wait. Stuff like:
Power-efficiency that keeps you running all day
Battery life is absolutely key in smartphones, and it's damn important in laptops too (doubly so if you're interested in one of those fancy new tablet-laptop convertibles). And we're about to get a bunch of it. Thank to Haswell, this next generation of laptops will not only have more battery power, it'll have a ton of it. We're talking ultrathin ultrabooks that last 24 hours on a single charge, or up to ten days of standby power. Nothing on the market today comes close.