It ain't easy getting Apple gear at a discount. That's why Apple's Black Friday deals cause a fuss, even if they're unspectacular compared to what other manufacturers offer up. But here's the secret cheat code: You can get those same deals, more or less, all year long.
You've just gotta buy refurbished.
Refurbs have a sort-of bad rep, probably stemming from a latent association with used car salesmen and wearing your older brother's hand-me-down gym shorts. But actually, refurbished gear is one of the better ways to buy your tech in general, and at Apple in particular. It's like Black Friday all year long. Except better.
Right now, in the Apple Store's refurb ghetto, you can nab a 2012 quad-core i7 MacBook Pro for $1870. That's $330/15 percent off, way better than the Apple's standard 10 percent Black Friday dip. Or a 2010 64GB iPod Touch for 30 percent off. Or seventy bucks off an iPad 3. And these aren't Cyber Monday steals. They'll cost the same tomorrow, and the week after, until Apple runs out and some other refurbished product takes its place. And so on, all year long. It almost feels like cheating.
For a sense of what shopping refurbished looks like, here's the rundown on what's currently up for grabs in Refurbished Store: MacBook Airs, MacBook Pros in every size, Mac Minis, Mac Pros, Mac displays and accessories like Time Capsules and Air Port Expresses, iPod Touches, and iPad 2s and 3s aplenty. The only notable exceptions are iPod nanos and Macbooks, which, big surprise. But here's the other thing: Apple refreshes its products consistently and predictably—so anything that's not current (and a lot of it is) still won't be wildly out of date.
G/O Media may get a commission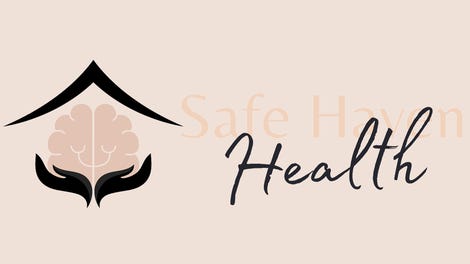 Addiction counseling
Safe Haven Health
And while buying refurbished is generally smart regardless of manufacturer, Apple does it even better. Why? AppleCare. Apple's insurance-cum-personal-responsibility-diffuser is one of the best reasons to own an Apple product, and refurbs get the exact same free year of the exact same AppleCare service that brand new products get. And you can tack on an extra two years of coverage, too, which is pretty much unheard of with a refurb, especially considering that Apple's not shy about replacing a machine in the waning days of its AppleCare coverage.
But it's not as though you're going to need all that extra protection. The thing about refurbs is that you're not sacrificing quality; in fact, the more brokener a product is when it comes in, the better deal you're probably getting. That's because when a unit comes in to be refurbished, any iffy parts are changed out for the new stuff. That's why you can change out an old iPad with terrible battery life for a refurbished one that holds a charge like it's just out of the box. Likewise iPhones and iPods.
Okay, yes, there's a catch. The Apple Store's refurb section features an inexact and unreliable supply. You never know when it's going to be flush with a bunch of desirable models and when it's going to be mostly barren. But even so, it can be a lot like hunting for exactly what you want on Craigslist, except with AppleCare backing you up instead of a search for a well-lit, public drop zone. Patience pays dividends, especially if you can't afford full price—and you can set up an email alert for when new products are added to the store.
So. If you missed Apple's one day of sad little holiday sales, don't you worry one bit. Just head on over to Refurb Land, where every day is Black Friday. And don't ever pay retail again.