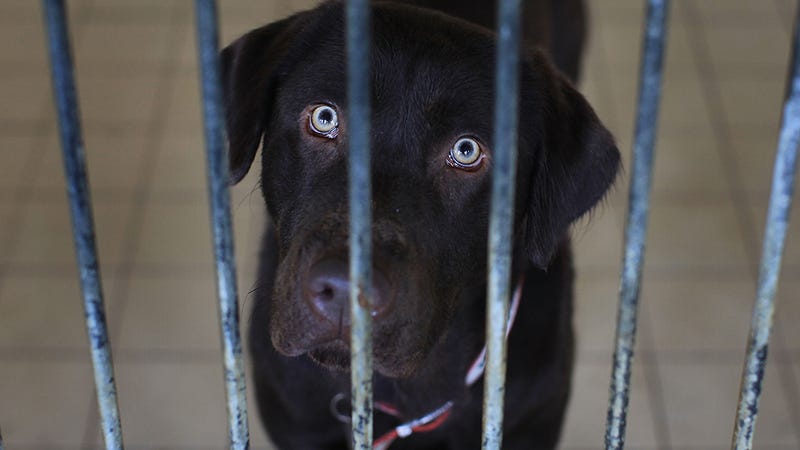 Animal rights advocates are angry over the United States Department of Agriculture's sudden decision to remove the publicly available results of inspection reports about animal treatment at research laboratories and private facilities. The agency says the data will only be available through Freedom of Information Act requests.
The USDA released a statement on Friday that points to court rulings and privacy laws as the reasoning for the removal of the reports and records of enforcement actions against violators of the Animal Welfare Act and the Horse Protection Act. "We remain equally committed to being transparent and responsive to our stakeholders' informational needs, and maintaining the privacy rights of individuals with whom we come in contact," the statement reads.
According to Science Magazine:

The reports apply to 7813 facilities that keep animals covered by the law. Roughly 1200 of these are research labs, which are often housed at major academic centers or run by government agencies themselves, including the National Institutes of Health, the Food and Drug Administration, and the Centers for Disease Control and Prevention. Although the act covers animals like dogs and chimpanzees, it does not cover rodents like laboratory mice.

USDA inspectors routinely visit facilities and upload inspection reports like this one to the agency website several months later. Labs, companies, and others covered by the act are also required to file annual censuses like this one cataloging the number and kinds of animals in their care.

Inspection reports contain little, if any, personal information about individuals.
Justin Goodman, director of the anti-animal research non-profit White Coat Waste Project in Washington DC, told Nature, "Claiming 'privacy' is a smokescreen to unjustifiably evade critical transparency about government operations." He went on to tell Science, "[These are] basic data about animal use and compliance that taxpayers have a right to access, particularly when it comes to taxpayer-funded labs." He also said that these reports were traditionally heavily redacted anyway.

USDA spokesperson Tanya Espinosa has not specified what private information is being protected with this move but said that it is the result of a year-long comprehensive review. Whether or not the decision specifically comes from the Trump administration is unclear. The new White House has come under criticism for removing information related to LGBTQ issues, civil rights and healthcare from its website. The administration has also reportedly begun removing climate change data from the EPA's website.