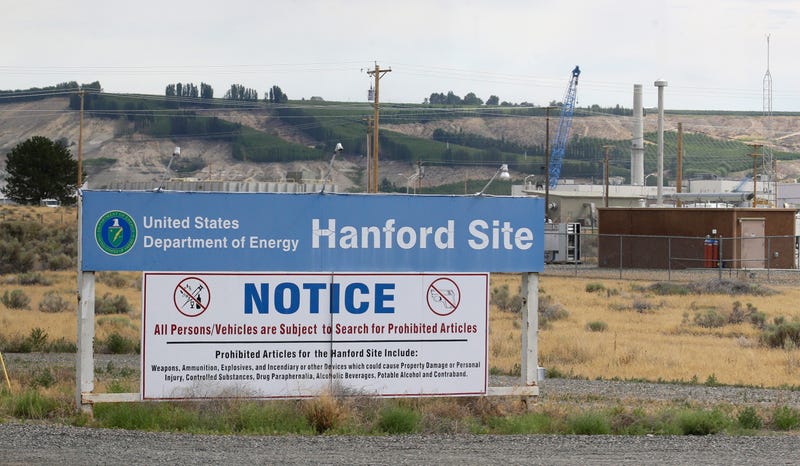 A slow, ongoing nuclear waste leak at a storage facility in Washington State has escalated over the weekend. According to KING 5 News, the leak has expanded significantly, and one former worker is calling it "catastrophic."
A leak from the inner hull of AY-102, an old double-wall storage tank, was first discovered in 2011. But it was very slow, and would result in the waste drying up, leaving a residue on the inside of the outer hull. Workers were in the process of pumping the remaining waste out of the inner hull when a larger leak was discovered.
According to reports, the leak alarm started sounding on Sunday morning. Crews lowered a camera in, and found eight inches of radioactive waste inside the hull. It's likely that the pumping work, which has been happening for the last three weeks, was the cause of the larger leak.
The Washington State Department of Ecology, which is overseeing the project, has said that the leak doesn't pose a threat to workers on site, or the public. The waste leak was "anticipated" (although not planned) as part of the process of emptying the tank.
No waste has penetrated the outer shell of the tank, and there's still a leak detection pit below the tank, which has remained dry. However, pumping equipment is being installed in the space between the shells. Workers on site have been told to wear respiratory safety gear, as a precaution against gases given off by leaking waste.