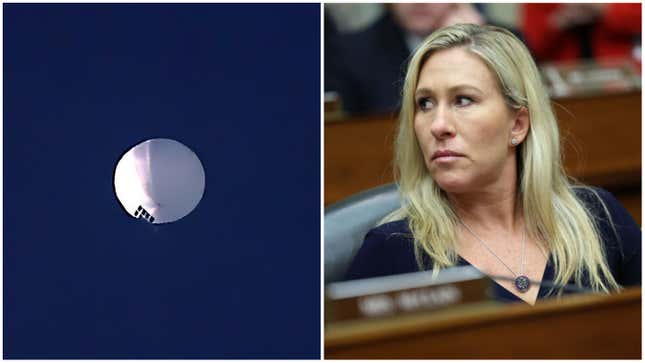 Late Thursday night, a giant, mysterious balloon floated over the United States, apparently by way of the Pacific Ocean all the way to sensitive air space in Montana.
On Friday, the Chinese government said the floating thing was not a spy balloon—honestly, fair, because the Pentagon said such an aircraft would have little intelligence gathering value—but rather a "civilian airship" meant for meteorological research that had gone way, way, way, incredibly off course.

"The Chinese side regrets the unintended entry of the airship into U.S. airspace due to force majeure," the country's foreign ministry said in a statement.
President Joe Biden elected not to shoot it down, ostensibly out of concern for civilians on the ground in its path. Canada said it was investigating a "potential second incident."
Everyone in the nation's capital was up in arms. Click through to see how they freaked out.