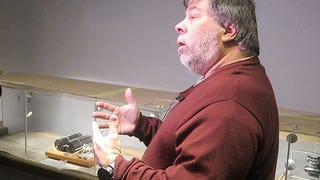 California's Computer History Museum got a little star power today, as the legendary Steve Wozniak came by to guide journalists through tech heaven—from 19th century census calculators to 60s machines that look like spaceships. And he was thrilled.
The Computer History Museum is hosting the original source code of Apple's ground-breaking visual drawing tool, which arrived alongside the Apple Macintosh in 1984. You can have it for free, if you're non-commercial.
The video here has a lot of information. If you're short on time, I recommend watching the simulation of how the system would assign and deploy fighter jets and surface to air missiles to each threat, which is at about the 20 minute mark.