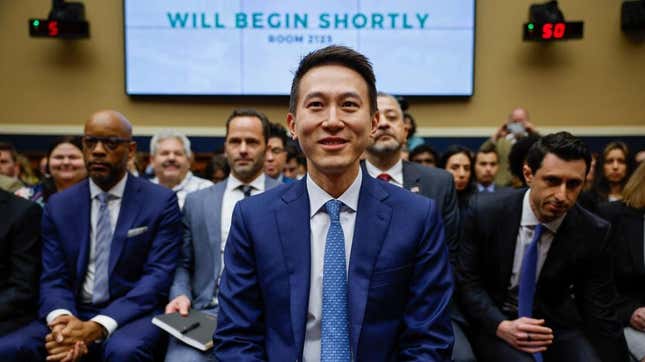 TikTok CEO Shou Zi Chew testified in a hearing before the House Energy and Commerce Committee Thursday. It was Chew's first major introduction to the public, and it didn't make for a smooth entry.

Representatives from across the political spectrum hammered the beleaguered CEO, accusing him of aiding in a Chinese plot to undercut American power and corrupt the nation's youth. Congress pressed Chew with a variety of accusations, some reasonable and some otherwise, typically interrupting him before he could finish responding. When he was allowed to speak, he dodged some of the tougher questions, or declined to answer all together.
For the past four years, the government has been locked in a battle with TikTok, arguing the app's connection to China could expose user data to the Chinese Communist Party. Most recently, the Biden administration threatened a nationwide ban if TikTok's parent company ByteDance doesn't sell the app. Chew's argument, more or less, is that TikTok isn't a threat, and it's too important to ban. You can read Gizmodo's in-depth analysis of the TikTok CEO's remarks here.
Like all the past hearings with browbeaten tech CEOs, it was a wild ride full of political stunts, ham-fisted misunderstandings of the internet, and the occasional surprising revelation. Here are the 10 craziest moments from the TikTok CEO's congressional hearing.