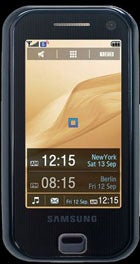 If it looks like a duck and sounds like a duck it must be a duck, right? Not necessarily. Samsung has announced one diddy of a new smartphone, the F700. This phone is part of Samsung's Ultrasmart series of phones and carries the fullscreen touch-screen interface that is becoming very popular as of late.
Samsung is also trying to one up its competitor with one specific feature...
... a slide out full-QWERTY keyboard. From the pictures here it seems that the addition of a slide-out keyboard didn't make the phone necessarily bulky like other QWERTY-sliders have.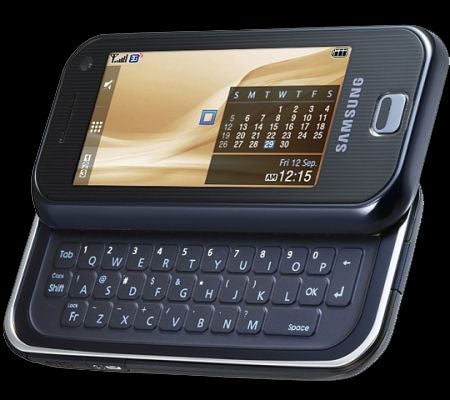 Other features include 7.2 Mbps HSDPA, 5-megapixel camera, Bluetooth, 2.78-inch touchscreen display, pretty Samsung interface (designed by Adobe) and the usual slew of media features like a video and music player. I'm not going to lie, this little diddy catches my eye more than that other thing out there. –Travis Hudson
Samsung's Answer to the iPhone [MyiPhone]