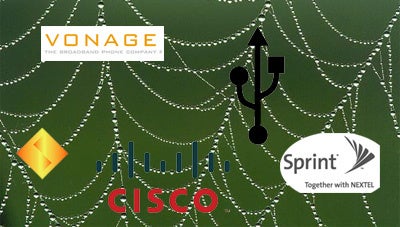 Your next MP3 player just might charge a little bit faster thanks to a USB Charging Revision spec that ups the available current to 500 milliamps.
According to an internal memo from Sony Computer Entertainment Europe, as many as 160 employees could be let go by tomorrow.
Another chapter in the Vonage "woe is me" story. Some analysts are claiming that Sprint might throw its hat into the mix, in the form of a buyout.
Cisco has invested in Avega's 2nd round of startup funding. The home networking company is known for its abilities to wirelessly network home electronics like media players, set-top boxes & PC's.– Ben Longo