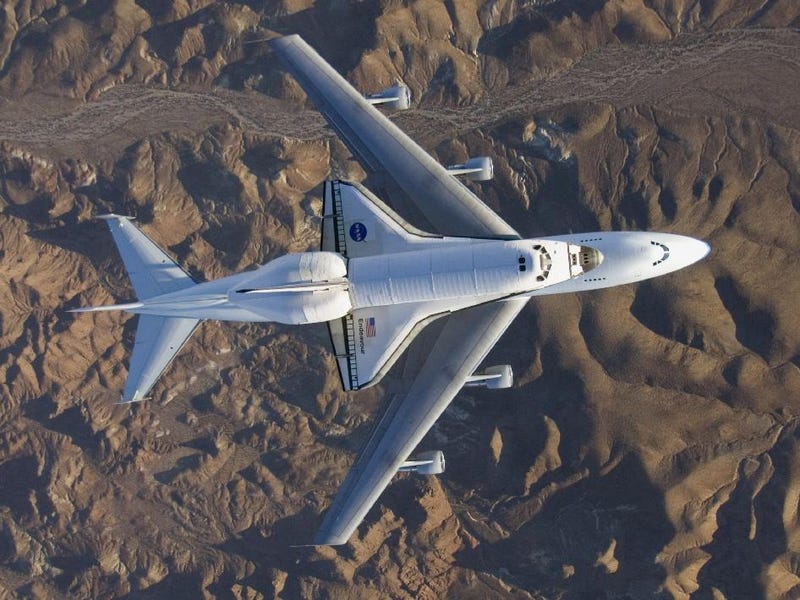 Seeing the space shuttle flying on top of its modified 747 carrier is rare. This image of Endeavour riding it over the Mojave a few days ago, however, is absolutely awesome. Updated with 1600px-wide version.
Click on the image above to get the 1600 x 1200 pixel version
Space Shuttle mission STS-126-which brought the materials and made the renovations at the International Space Station-had to land at the Edwards Air Force Base on November 30. Here you can see it as it touches down that day, on Runway 4 at 4:25:06 PM.