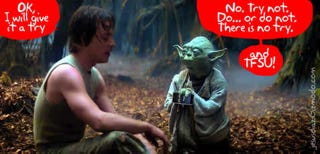 If you want to install cool apps on your iPhone or iPod Touch for free, easily, breaking Apple-imposed limitations without breaking your warranty or Applethingie, here is the how-to guide for Mac and Windows users.
What is a jailbreak?
Jailbreaking is the process required to install applications in your iPhone or iPod touch. It is a very easy procedure. It's also safe: There are no risks in this operation*, as you can easily use iTunes to restore your iPhone or iPod touch to the default factory settings. When you do that, the iPhone will be like new.
Why jailbreak your iPhone or iPod touch from Apple's iron fist?
You should jailbreak your iPhone or iPod if you want to install really cool and useful applications that are not in the iTunes App Store. Many of these apps are a complete must for any iPhone user but are not allowed by Apple in their iTunes App Store.