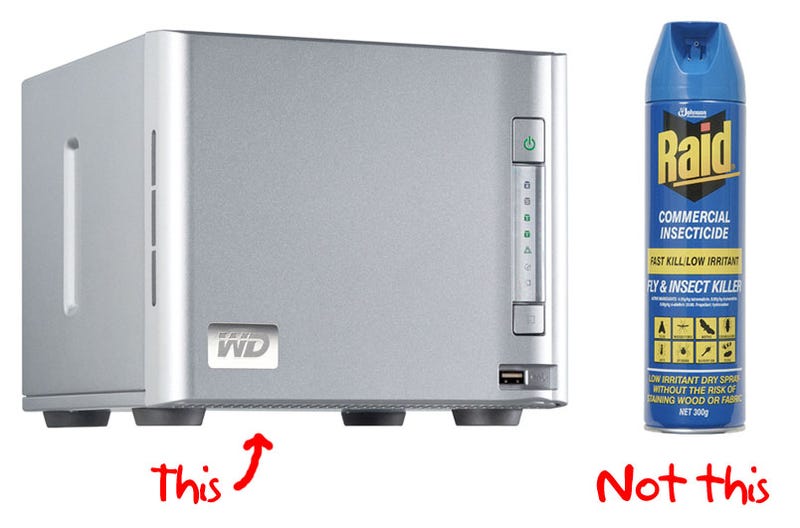 RAID: It's not just for Warcraft nerds anymore. If you've got a ton of music, photos and video and you don't know about RAID hard-drive arrays yet, read this—or wave your precious media files buh-bye.
RAID sounds like vaguely scary, like something you to do a French village if you're a Viking or what you do on a Saturday night if you're a lonely, sad person, but really it just stands for redundant array of independent disks. Which really just means a bundle of hard drives acting like one superharddrive. There are a few of different kinds of RAID configurations and they do different things—one kind gives you crazyfast performance, another makes your storage safer than a single hard drive acting alone via redundancy.
The most likely place you're going to run into RAID—if you're not familiar with it already—is when you jump into the world of network attached storage, aka NAS, providing a huge bank of hard-drive goodness for storage, backup and media streaming across all of your home or office computers and devices.