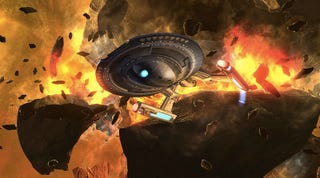 Have you heard of Star Trek Online? No? Leave. And never come back. Or read about how you can apply for the closed beta to get back in our good graces...plus other gaming stories from Kotaku this week.
Star Trek Online Opens Closed Beta Hailing Frequencies
YES!
Left 4 Dead 2 Impressions: Jockeys And Swords
This Is One Way To Promote The PS3 Slim
Warning: it's pervy.