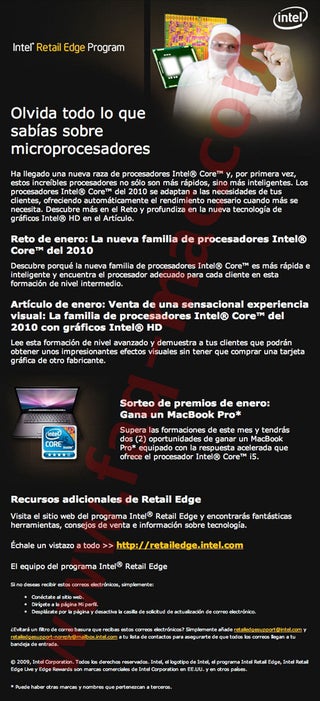 S
Allegedly found on Intel's Spanish Retail Edge Program site, this giveaway teases retailers winning two Core i5 MacBook Pros—which haven't been announced yet. It's either a marketing mistake or the most predictable leaked news ever. UPDATE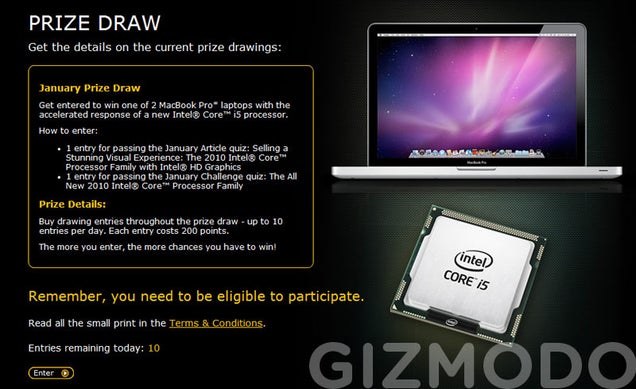 S
UPDATE: The same promotion went out in the UK with a completely different graphics package. Such certainly points to a wider Intel promotion mistake (leak) than a single isolated incident.

UPDATE 2: The promo hit in France as well.
UPDATE 3: All of the assets seem to have been switched out with HP Envy units.
[faq-mac via AppleInsider]