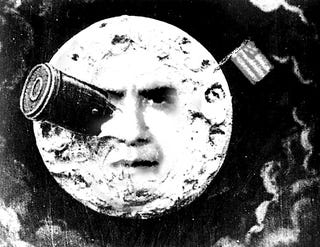 Once upon a time, a President thought that taking humans "to the Moon and the planets beyond" was not only good for the economy of the country, but also would push US technology decades beyond everybody's else. He was right.
That President was John Fitzgerald Kennedy. Of course, he also wanted to go to the Moon to beat the Soviet Union and win a political war, but there were a thousand more reasons to make that trip. All of them were good. As a result of his political will, the Apollo program became the most complex, most advanced, most successful, most beneficial technology endeavor ever taken by the United States of America.
The economical benefits
It put the country decades ahead in every aspect of technology, and its effects, the technologies that came directly out of it, are now an indispensable part of our world: From the development of new metals and microprocessors, to clothing and medicine, the Apollo program touched every single aspect of our lives. Those developments are responsible for your smartphone, your desktop computer, your television set, and even your winter underpants.
But most importantly, the Apollo program inspired generations of kids to become scientists and engineers, indirectly pushing technology even further. Humans were going to the fucking Moon! How cool is that? I can't think of a more inspiring challenge than to conquer the stars, and those kids thought the same.