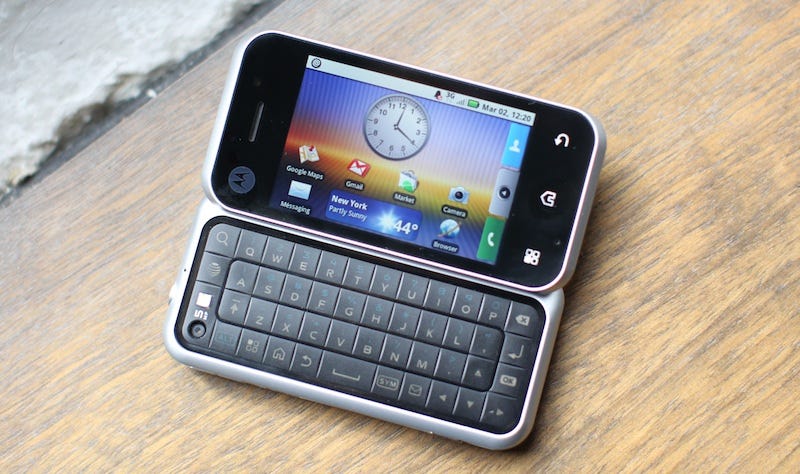 AT&T's first Android phone, the Backflip, is a smartphone for people who probably wouldn't otherwise buy a smartphone. And for them—and only them—it might just work.
The Price
$100, on a two-year contract with AT&T. As usual, you can expect retailers to beat this price, and soon. (Honestly, I wouldn't be surprised to see the Backflip end up free, or nearly free, within a close timeframe.)
The Theory
It's cute. It's ever so slightly odd. It's, in short, the opposite of what nearly every other Android phone on the market has strived for. But where Motorola's Cliq and Devour had identity issues—the Cliq was unavoidably viewed as Motorola's grand entrance into Android, even though it was a second-tier product; and the Devour suffered from perceptions of downgraded Droid-ness—the Backflip knows what it is, and who it's for: a budget phone, for the masses.