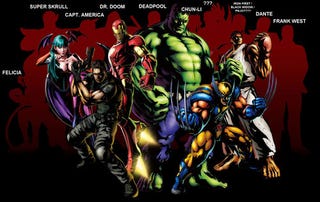 Marvel Vs. Capcom 3. Halo: Reach. Pictures. Videos. Why are you still reading my lame intro? It's Friday, so I haven't been funny in at least 8 days. Read this good stuff instead:
Marvel Vs. Capcom 3's Bombastic Trailer Reveals 16 Characters
Reaction has been mixed, but I'm happy to see the franchise continue (if it's horrible, we'll always have 2).