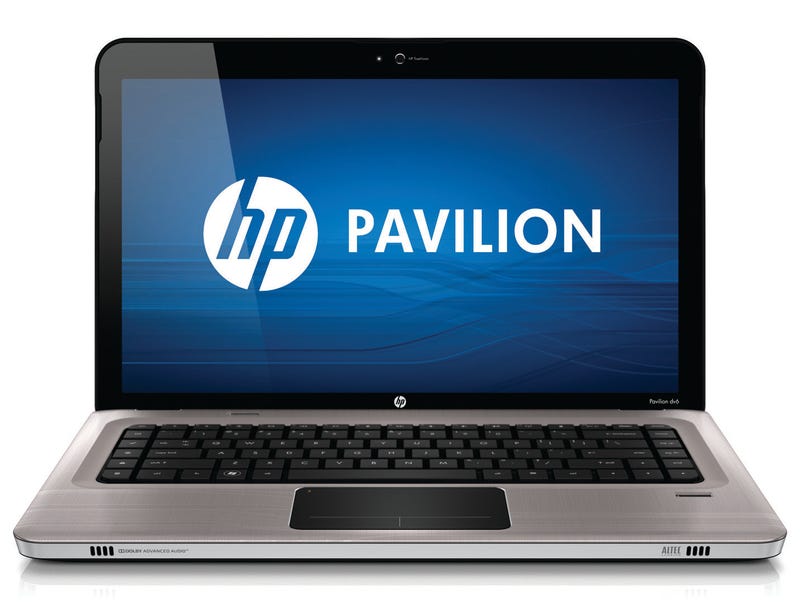 HP's got plenty of products out there using their TouchSmart software, but now it's finally hit their consumer-focused line of notebooks with the Pavilion dv6. It's also part of a broader, metal makeover for the Pavilion line.
The Pavilion line in general has graduated to etched metal casings not unlike you'll find in HP's Envy line. It's definitely a step up from the gloss of the previous generation without sacrificing much in either price or performance. There are four new Pavilions in all, but the one that offers something truly different—that multitouch display—is the dv6.
The touchscreen is optional on the dv6, which makes sense if you're going to use its 15.6-inch HD display primarily for multimedia. And as a multimedia notebook, it holds up: the dv6 also has up to 1TB of storage, VGA, eSATA, HDMI, and several USB ports along with both Intel and AMD processor options.
Then again, if you're looking for a primarily multimedia, entertainment-driven device in the price range of the dv6—starting at $530 for an AMD unit and at $650 for Intel—you may be better off waiting for a tablet. In fact, you may even be seeing one from HP in the not too distant future that makes TouchSmart look downright primitive.