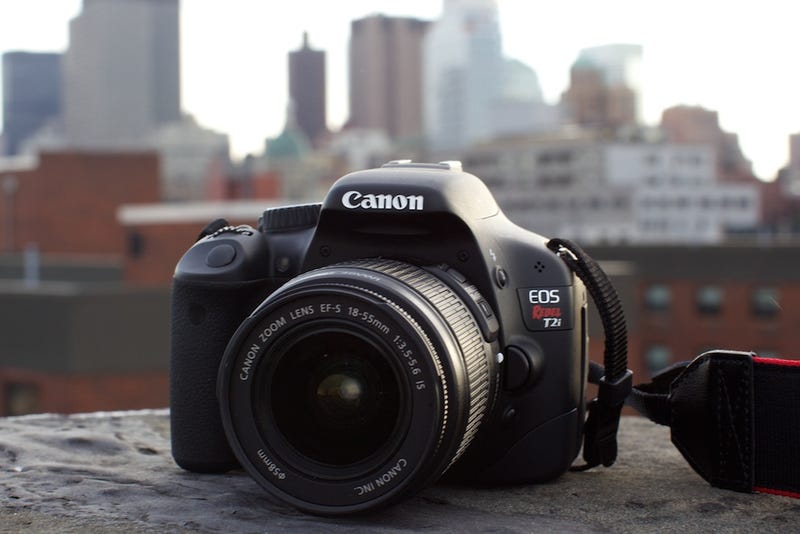 Canon's Rebel T2i is an incredible camera—everything a first DSLR should be. It takes fantastic photos (and, crucially, video) for the price, it's easy to use, and perhaps most importantly, it's a camera you can grow with.
But there's no shame in using it if you really know what you're doing, either.
That's in part because it's a semi-pro camera, dressed down. The $900 T2i is essentially Canon's mid-range $1900 7D, one of the best DSLRs for the money, shoved into a simpler, smaller body. Namely, it uses an 18-megapixel APS-C image sensor that's not too different from the 7D's; the same 1080p/full manual video capabilities; and the same IFCL 63-layer dual-zone metering system, adjusted for the T2i's different autofocus setup.