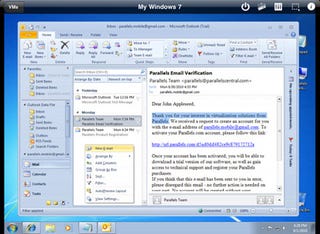 Parallels Mobile: Parallels users, listen up! To accompany the recently-released Parallels Desktop 6 for Mac, the Parallels peeps have released Parallels Mobile, a free app that lets users poke around on their Windows machines right on their iPhones and iPads.
There's a little bit of lag involved, but otherwise you can start, stop, and access all the virtual machines you've set up through Parallels Desktop right from your iOS device. That means printing things to connected printers, checking what's up in Outlook, and, yes, seeing all those lovely Flash elements on all your favorite websites. Just don't expect them to be that snappy. The app is free, so if you're a frequent Parallels user it's definitely worth a look.
Also available for the iPad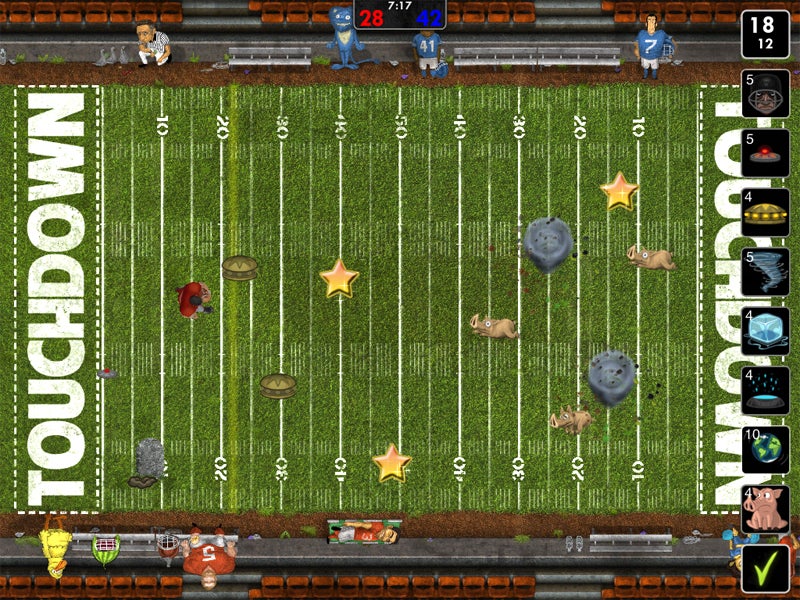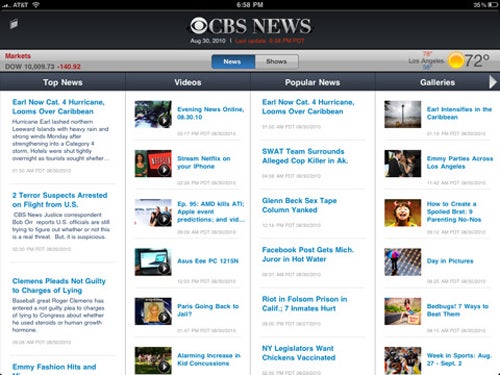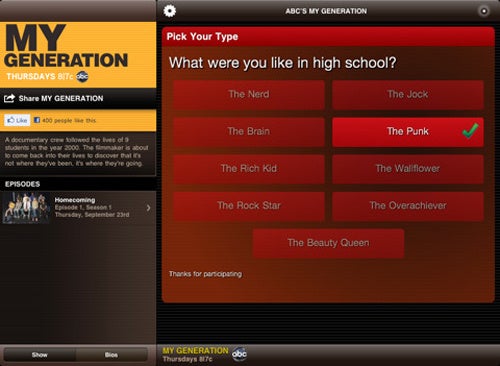 Aside from the fact that they're basically admitting that their programming alone isn't entertaining enough to keep you watching, My Generation Sync is an undeniably clever solution for bridging two devices that are increasingly used at the same time, without any new technology.
The My Generation content looks like it's pretty light fare—they don't want you totally ignoring the show, after all—but there are undoubtedly some very cool things you could do if you matched the right show with the right type of complementary content. So maybe THIS isn't a best app, but it's an idea that could well lead to some very cool ones in the near future. Free.