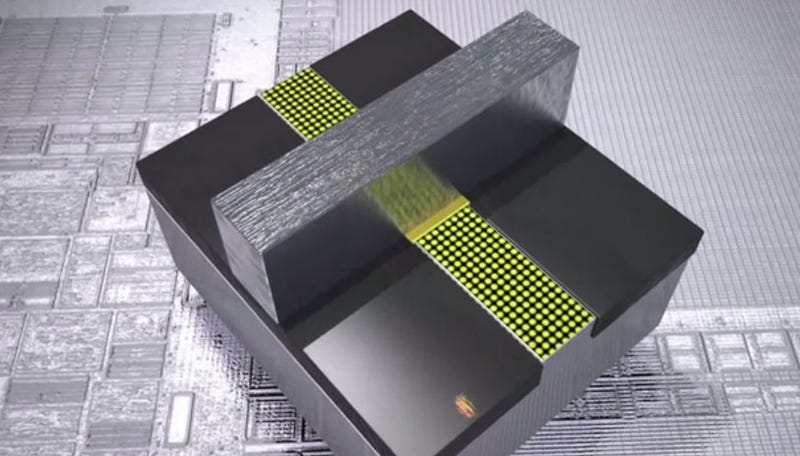 Intel's introduction today of the world's first 3D transistors is more than just a tech breakthrough. It's an assurance that Moore's Law—that the number of transistors on an integrated circuit doubles every two years—will stay alive just a while longer. And the 22nm process is going to make these things fly.
The Tri-Gate transistors will debut on Intel's 22nm chips, codenamed "Ivy Bridge." How much of an improvement can you expect over 32nm guts? Try 37%, says Intel, an almost unprecedented jump forward from one generation to the next. Tri-Gate will also consume less than half the power, at the same performance level, as the 32nm generation.
How, exactly, does it work? As much as it might seem that Intel's just jumping on the (increasingly annoying) 3D bandwagon, they really did literally add a third dimension. Instead of a "flat" two-dimensional planar gate, 3D Tri-Gate transistors employ a three-dimensional silicon fin that rises up from the silicon substrate. That lets Intel put a current-controlling gate on each side of the fin, instead of just one on the top like the 2D planar model is limited to.
The first products will be directed for servers, but the consumer applications can't be far behind—Intel showed off a notebook model that OEMs should have in stores sometime next year. Atom products, the ones that power netbooks and, eventually, tablets and smartphones, will take a bit longer.