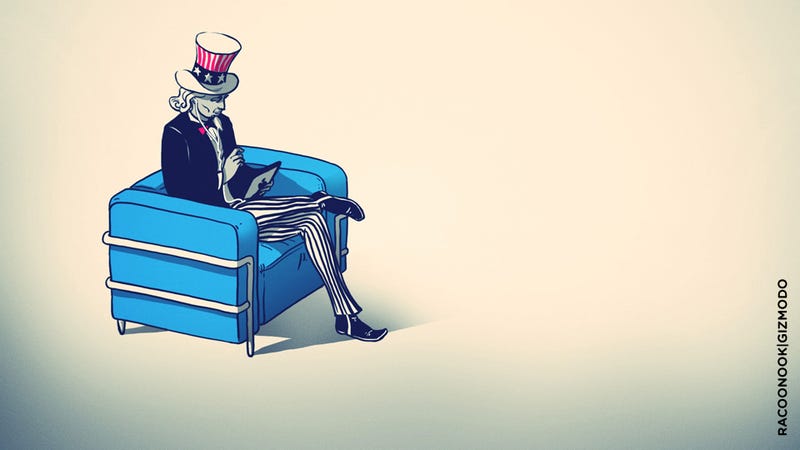 The federal government is just like you and me. Except it can legally kill people, and, instead of spending hundreds or thousands of dollars on gadgets, it spends millions. Think you buy a lot of Apple gear? Not even close.
Given what dire financial straits the government is in, we thought it would be interesting to see how many of our tax dollars are going to gadgets. We also wanted to see what kind of electronics the government is buying—in case there was a company making a consumer-grade teleportation machine that we might have overlooked. We searched through a decade's worth of government purchase orders, from June 2001 through today. It turns out, the government has some serious gadget lust, spending hundreds of millions of dollars on garden variety consumer electronics.
But don't go gettin all outraged. Some of these purchases are easily explained. For example, the Air Force spent $663,000 on Playstation 3s. Sounds outrageous if you're picturing a bunch of airmen sitting around getting high and playing Ace Combat. But in fact it's for a supercomputer built from an array of PS3 consoles.