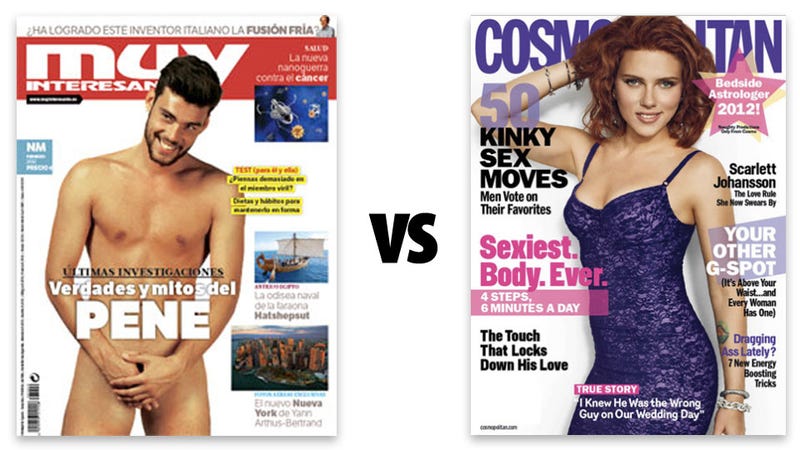 Compare these two covers. On the left, Spanish science magazine Muy Interesante has an article titled "Myths and Truths About the Penis". On the right, your typical Cosmopolitan smut, from "50 Kinky Sex Moves" to "Your Other G-Spot."
Both magazines are rated "12+" (12 years old or older) in Apple's Newsstand. Yet only the one with the scientific article about penises has been censored by Apple this month. Why?
Because, according to Apple, it's against the company's content guidelines.