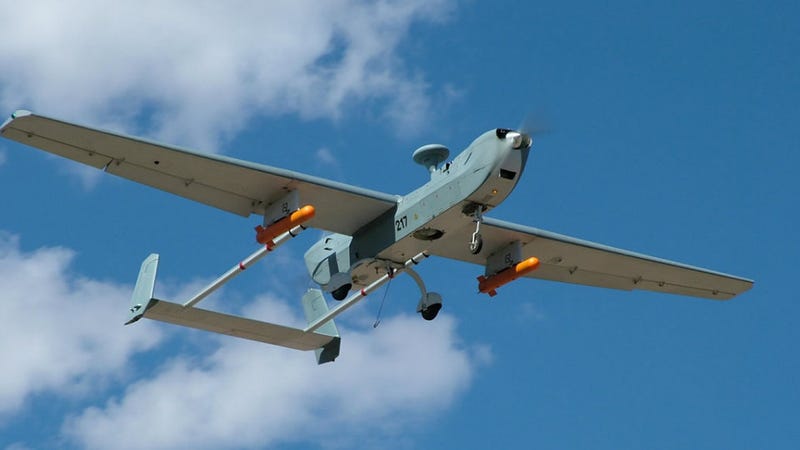 As war moves off the battlefield and into urban areas, carpet bombing becomes decidedly less effective. The Viper Strike glide bomb was built for just such an occasion. It locks on with lasers to take out targets without nixing the whole neighborhood.
Designated the GBU-44/B by the USAF, the Viper Strike is a GPS-aided, laser-guided glide bomb designed to be fired by UAVs. Its flatter aerodynamic shape allows it to float towards its target, unpowered, rather than just fall directly on top of it. It's like throwing a dart versus dropping it.
The Viper Strike is actually a specialized offshoot of the now-defunct Brilliant Anti-Tank (BAT) munition developed by Northrop Grumman. The BAT relied on an acoustic/infrared hybrid to aim itself and attack moving armored vehicles. The acoustic sensor would ping and identify potential targets before the infrared terminal seeker (aka heat seeker) would aim. The BAT system was originally developed to counter a potential Soviet armored assault across the West German border, but it was scrapped in 2003 as the last of the Cold War funding dried up.