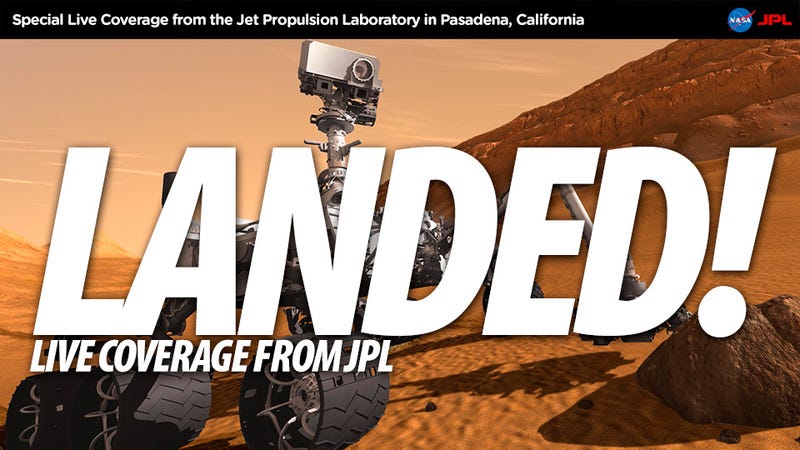 The Mars Curiosity has landed—a phenomenal success that completes an incredible journey against all odds. NASA still has the chops to make interplanetary magic happen.
I will keep updating this post through the night.
Live coverage
Comments on reverse chronological order. Local Pacific Coast time.
---
8:16 — Good morning everyone. I still can't believe that everything thing went so perfect. Here's an official NASA video replay of the whole thing:
1:20 — I just saw the third picture, which may be showing the rim of the Gale crater and one wheel. Going to sleep for a bit. Lots more tomorrow!