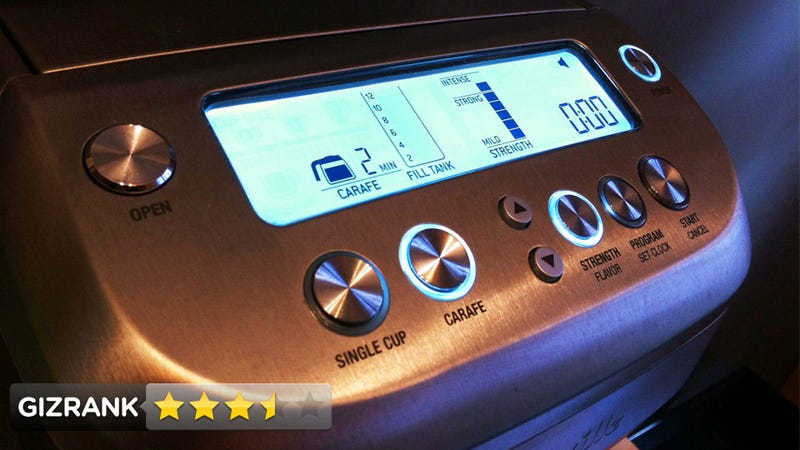 Confession: I can tolerate some pretty mediocre coffee. I'm sipping a K-Cup right now. I grew up in the south drinking Waffle House coffee that had scorched on a hot plate since the last shift. And Waffle House was considered "the good stuff."
So I'm the farthest thing from a coffee snob you'll ever find. I just want to wake up with something warm in a cup. But I do have taste buds, and I do enjoy something more than a tepid vehicle for caffeine delivery. So when the Breville YouBrew arrived, I wondered—could this be the effortless, excellent cup of coffee I've always casually pursued?
What Is It?
A $280 countertop coffee maker with a built-in grinder and a thermally sealed carafe.
Who's it For?
The type of moron who'd incinerate a Bialetti, trade it in for a leaking, lame DeLonghi, and realize too late that the so-called coffee in the house now all tasted like a half cup of Starbucks topped off with hot water.