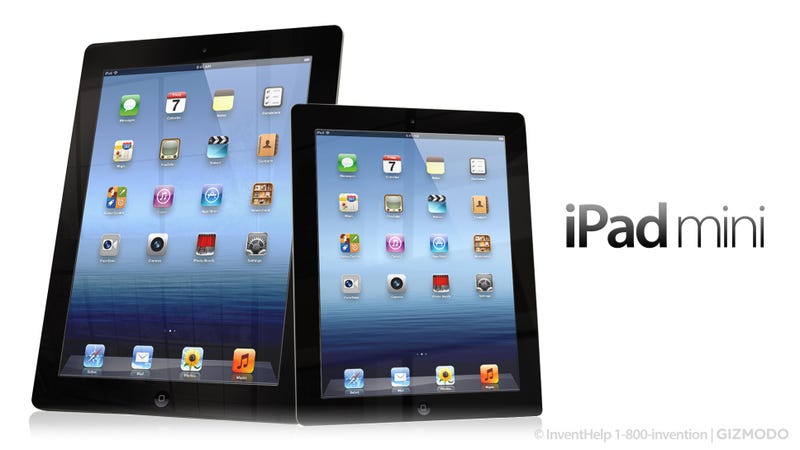 Now that the iPhone 5 is out, there's just one more thing for Apple nerds to freak out over: The iPad Mini. Rumors have been cropping up like crazy the past few weeks—enough to start putting together what we'll actually see from a 7-inch Apple tablet. And once Apple's event gets started in earnest, you'll be able to follow along in our iPad Mini liveblog.
So let's talk iPads. Small iPads.
What Will It Look Like?
If the accuracy of the iPhone 5 leaks is anything to go by, we've probably got a pretty good jump on what the new tablet will look like. What we've seen so far jibes with previous thoughts that the bezel on the smaller iPad will be thinner than it is on the full sized version, due to ergonomics.