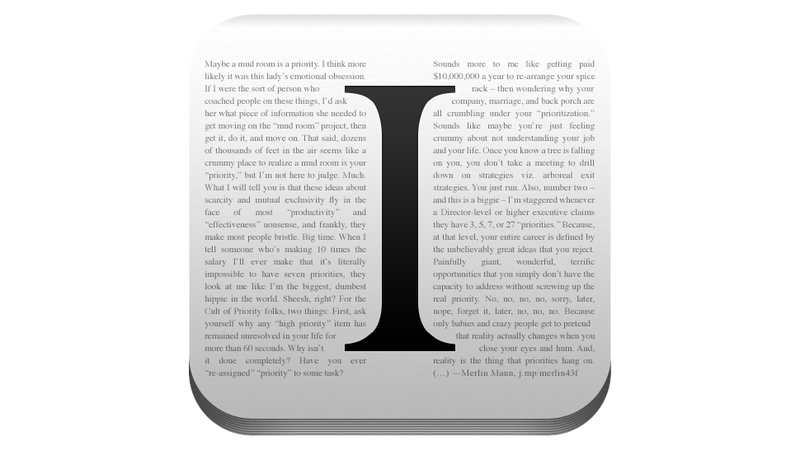 Betaworks, the company that rescued Digg from the toilet, has just bought a majority stake in Instapaper from its founder Marco Arment.
The biggest question is what will become of Instapaper, which rose to the top amongst the many bookmarking/mobile reader apps because of its superior design and engineering. Digg was acquired at what seemed like the end of its life, whereas Instapaper is thriving at the moment.
Arment announced the deal on his blog, saying that his company had expanded beyond what he anticipated when he launched Instapaper in 2008. But his reasons aside, the important news is that Arment has taken care to ensure that all the users who are invested in his product will be taken care of.
We've structured the deal with Instapaper's health and longevity as the top priority, with incentives to keep it going well into the future. I will continue advising the project indefinitely, while Betaworks will take over its operations, expand its staff, and develop it further.
In other words, this isn't going to be one of those deals where a mammoth company acquires a smaller company only to shutter it and implement its technology elsewhere. Instapaper will live on. This is, I'll remind you again, the company that revived Digg in just six weeks—Not to mention that Betaworks isn't exactly Google or anything.