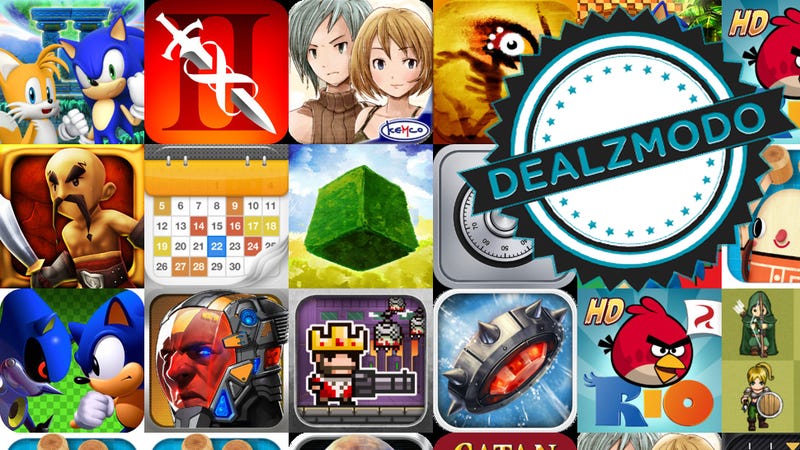 After the holiday season, early summer is the second best time to pick up some discounted digital games. Steam's summer sale is coming soon, but right now there are a ton of apps on sale for both iOS and Android, some of which are no-brainers, like the original Sonic The Hedgehog for $1. Actual smartphone not included.
Under "Top Deals" you'll find all the iOS and Android deals currently going on. If you've got an iDevice, you should definitely check out Infinity Blade 2: it's $1 today, down from $7, and it sports some of the nicest graphics you'll ever see on your iOS computer. If you've got an Android phone, maybe you want to check out SwiftKey, which is widely considered to be the best replacement Android keyboard. That's half off today, down to $2.
Unlike most app deals on Dealzmodo, today we're including all the apps on sale, not just the ones that went on sale in the last 24 hours, so this is as complete a list as you'll find. If we missed one, shout it out in the comments. Isn't it nice when a centralized app store and DRM actually makes games cheaper?