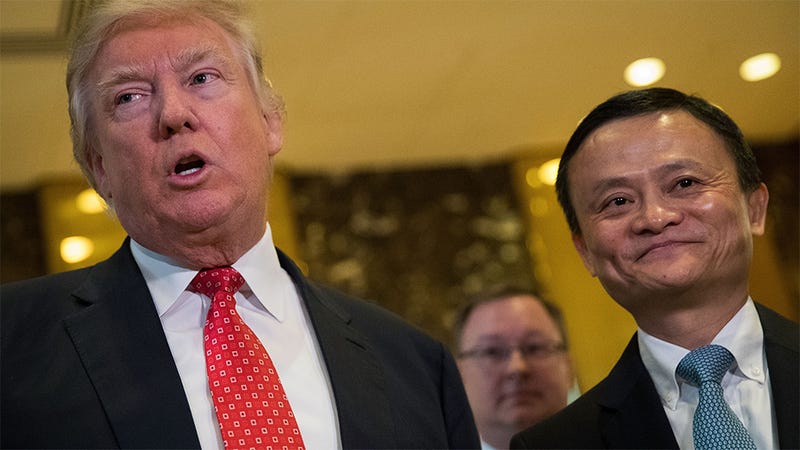 Jack Ma, CEO of Alibaba and the second-richest man in China, visited Australia on Saturday. He had a dire warning for Trump and his hardline, anti-globalization ideas about trade: this could be war.
Ma was in Melbourne to celebrate the opening of the Chinese e-commerce giant Alibaba's Australia/New Zealand headquarters. Speaking to attendees at the event, Ma said: "Everybody is concerned about trade wars. If trade stops, war starts."
Trump has been vocal about dismantling the United States trade policies and focusing on "America first" nationalism. One of his first actions as president was to withdraw the U.S. from the Trans-Pacific Partnership trade deal that Obama had spent years negotiating.
Ma's remarks weren't simply a warning about potential trade wars he also waxed philosophical about the value of trade. According to Business Insider Australia, the CEO insisted, "Trade is about trade of values. Trade of culture." He added, "We have to actively prove that trade helps people to communicate."
The TPP was criticized by both Democrats and Republicans during the campaign season. With proper planning and coalition building, the Trump administration could feasibly work out an alternative that works for both sides of the aisle. But that would require diplomacy, concessions and thoughtful strategy, qualities that the Trump team has treated with disdain.