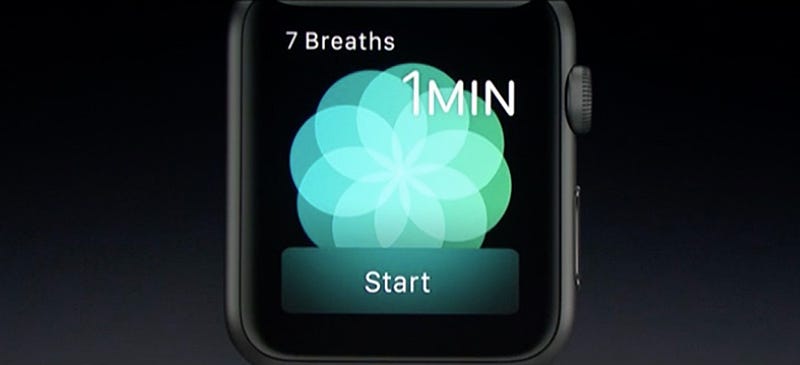 Breathing is important. There's really no disputing that. But when Apple announced its new breathing app at WWDC 2016 today, it included an endorsement from one of the biggest spewers of feel-good pseudo-scientific garbage, Deepak Chopra.
The new app, Breathe, is part of WatchOS 3, and will help guide you through meditation and breathing exercises on your Apple Watch. That'll yield long-term health benefits, according to this quote from Chopra displayed during the WWDC keynote:
Well, yes, breathing is a good idea, one might say it is critical for staying alive. But when it comes to your "body-mind"? Hmmm. We've looked in depth at Chopra's questionable medical advice, which, thanks to his active social media presence, has actually helped spread misinformation. Like the fact that your body can hear bacteria. Hey Apple, where's the app for that!?