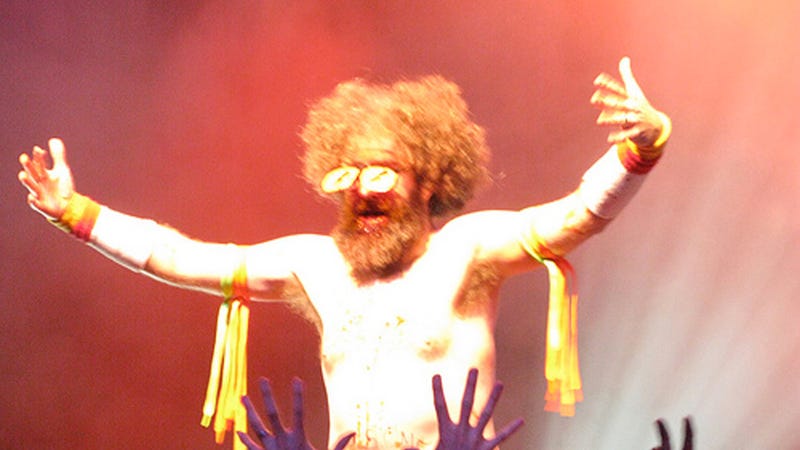 Microsoft's Kinect proved that real people are actually interested in moving their bodies to motion-control stuff on a screen. Leap Motion, whose $70 motion detector is decoupled from a gaming console, could end up having a wider impact. It's not just for gamers, and desktop and laptop manufacturers are reportedly looking at integrating Leap into their upcoming products.
Leap Motion's modules do not work with smartphones — we assume, because the power demands of looking vigilantly for motion are too great. Leap currently captures 290 frames per second. But if Leap or someone else figures out how to solve that problem maybe by capturing fewer frames, improving power efficiency, or perhaps including a switch to turn the motion-detection on and off, the iPhone 6 and future Androids could include motion detection too.
Indeed, Leap Motion COO Andy Miller recently told VentureBeat, "We're looking to embed our tech into watches, and smartphones, and glasses, and everything," so it sounds fairly likely, especially considering the possible solutions we listed above.
What will happen to music apps if/when motion sensors appear in smartphones — and when they appear for sure in the laptops and desktops that are already slated to include them?
We have some early answers, because we've seen Leap Motion's controller, whichimpressed people at SXSW, control Spotify and form the basis of a kickass dubstep orchestra. As such, we're looking forward to the following innovations, once motion detection starts appearing in hardware that can run music apps.
Controlling Music Playback
This one's fairly obvious: You wave your hands around to favorite, skip, or share a song. It'd be nice not to have to remember where the music is coming from; even if you're responding to emails, working on a project for school, or poring over a spreadsheet, you'll be able to do stuff to your music without switching to another window or app — or, worse, tracking down the smartphone app or browser tab where the music is coming from and totally losing your train of thought.