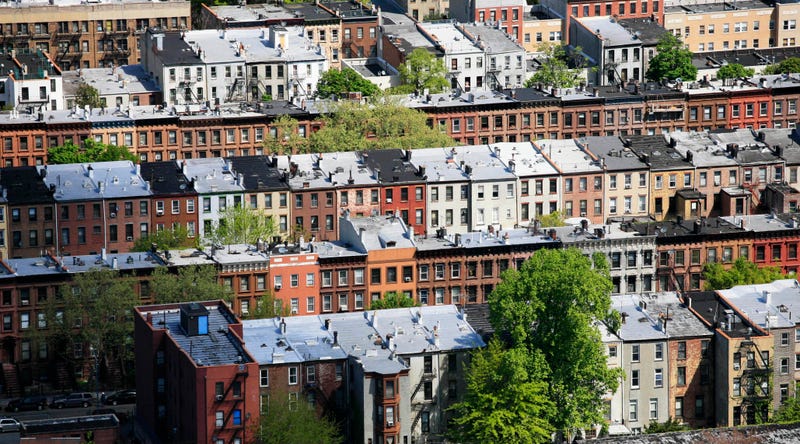 The cost of housing in New York and San Francisco has long since transcended into the realm of absurdity. But all those quaint, astronomically pricey brownstones and single family homes are part of a healthy national economy, right? Not exactly.
An interesting study titled Why Do Cities Matter?, published today on the National Bureau of Economic Research and pointed out by New York Mag, looks at how three cities—New York, San Francisco, and San Jose—impact the overall health of the US economy. The authors studied how these three cities have changed since the mid-1960s, tracking how the increasing demand for workers has contributed to the health of the US economy at large.
Thanks a lot, Brooklyn Heights
What they found was startling: Even though the trio of cities had tons of local growth, they're not contributing to the national economy as much as other smaller cities, like those in the Rust Belt and the South.
According to authors Chang-Tai Hsieh and Enrico Moretti, there's a fairly simple reason for that: The high price of housing. Even though there's plenty of demand for workers, there's essentially no place for them to live, since each of these three cities have strict land-use regulations that have prevented density-enhancing development in key areas.