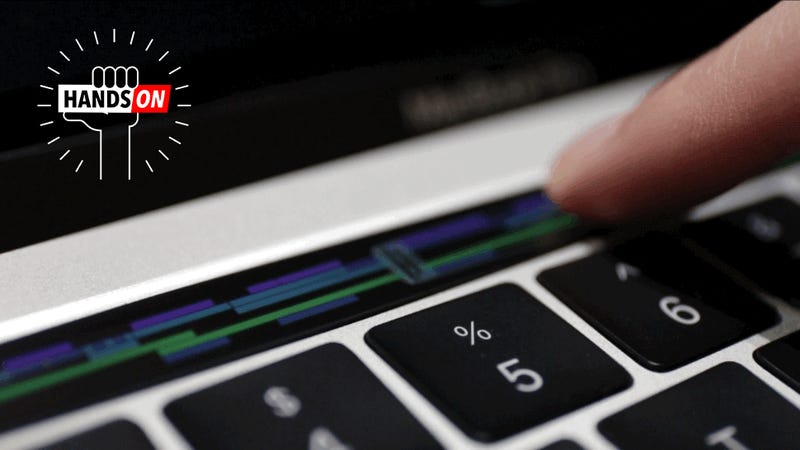 The first thing I did, when presented with the new Macbook Pro, was reach for that dimly lit display just above the keyboard. The new Touch Bar is the most exciting part of the new MacBook Pro. It's a Retina strip that sits on top of the keyboard (Retina commonly denotes a super high DPI) and is a replacement for the function keys that have existed on laptops for what feels like forever.
In typical Apple fashion, the company is touting this as a "revolutionary way to use your Mac." Revolutionary is a bold claim, but after spending some time with the Touch Bar on the MacBook Pro, I have to admit, it is very, very cool.
First lets talk about how it feels. I was sort of expecting the Touch Bar to feel slick like an iPhone screen, but it doesn't, it feels matte, with a similar texture to the key caps on your standard MacBook keyboard.
At the right of the Touch Bar are near-persistent icons for controlling stuff like screen brightness, volume, and Siri. You can customize these options if you want to have a different hot key always displayed, which will be convenient for tinkerers.
Hitting the function key on your keyboard will bring up the standard function keys and access to stuff like Spaces and Launchpad—if you really want it. So don't worry F1 fanatics, those keys are still available by pressing a physical key.