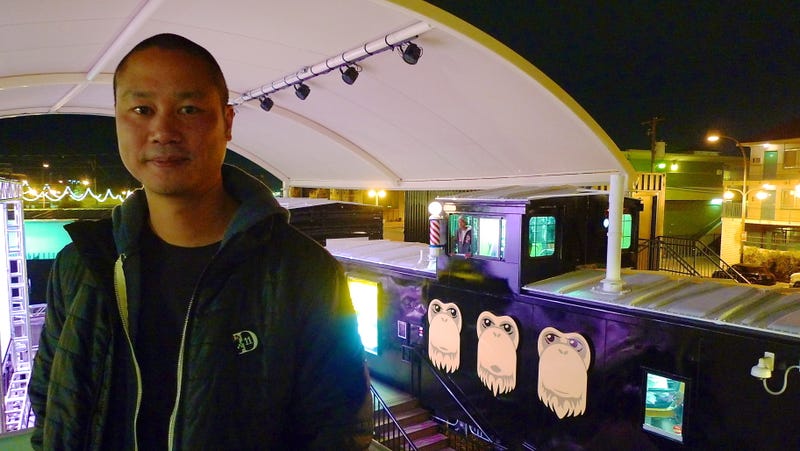 I'm not gonna lie: It's a lot like meeting Oz in his Emerald City.
Mostly because no one associated with him would set up a formal time for me to meet with Tony Hsieh, CEO of Zappos and the financial and philosophical force behind the Downtown Project, the $350 million urban revitalization program transforming downtown Las Vegas. I was encouraged instead simply to "find him" at one of the events happening the week I was in town.
Rather than be annoyed, I actually liked the idea. If I could find him, it would prove he had achieved that serendipity factor the initiative had strived to create in the downtown blocks: We could have a "collision," one of the three C's in the Downtown Project's mission.
Someone tipped me that he was so accessible and friendly you could often find him in the evening buying shots for people at the Gold Spike, the former casino the Downtown Project that had been turned into a bar and co-working space. I hung out there one night to no avail.
When I wrangled an invite to a VegasTechFund networking event happening at Cube Space, a bar in the Container Park, I thought for sure he would be there, and scanned the crowd looking for an important-looking billionaire. Instead, he walked right behind me: low-key, unassuming, and looking about a decade younger than his age (40) in a quilted nylon jacket, a hoodie, and a t-shirt. I stuck out my hand and introduced myself. He was just as nice as everyone said.