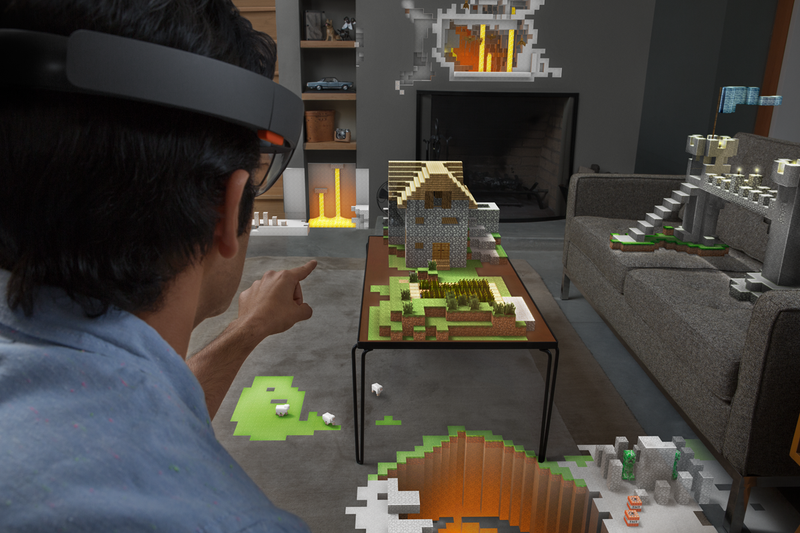 I just put Microsoft's new holographic glasses on my face. It's one of the most amazing and tantalizing experiences I've ever had with a piece of technology.
---
This piece was originally published on 1/21/15, but we thought you might like to know what Hololens is all about—since Microsoft just re-introduced it at the Build dev conference.
---
Holographic glasses? What? Okay, I'll explain: Microsoft HoloLens is a headset that lets you see virtual objects and environments as if they existed in the real world. It's basically exactly what Magic Leap promises to deliver, except this time I can independently confirm it exists and that it legitimately blew my mind.