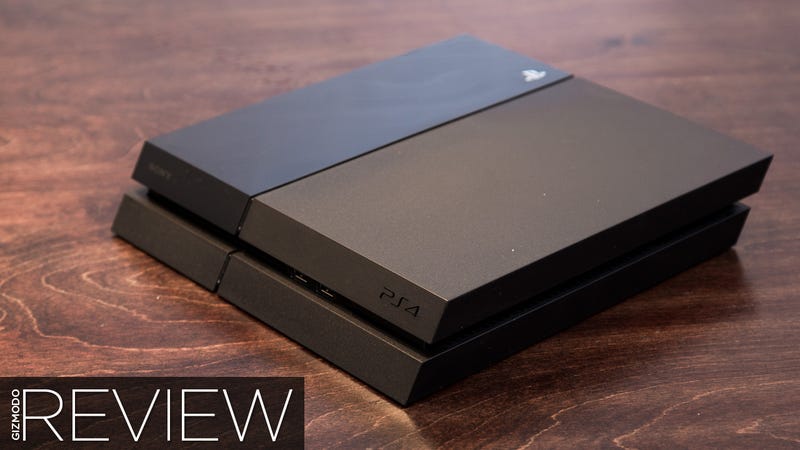 The next gen is here! Or half of it, anyway. Sony's PS4 has come in first the haphazard sprint to the new-console finish line. And yeah, it's pretty awesome.
What Is It?
It's the PlayStation Freakin' 4. The first new Sony console since 2006. A gaming station for gamers who like to game. A beautiful slab of $400 hardware that puts pretty explosions on your TV screen. The first of the two titans of next-gen gaming (sorry Wii U).
Why Does It Matter?
It's been forever since we've had a debut like this. With Nintendo off on its own wacky schedule with its own wacky (but neat!) hardware, Microsoft and Sony are in a two-horse race to win the hearts and thumbs of traditional gamers. Neither has shown us new console hardware since the PS3 launched back in November of 2006.
Back then, Sony was still riding the wild success of the PS2, but this time, Sony's coming from behind in terms of raw sales; the 360 maintained a 32-month winning streak as the best-selling console, interrupted only by a deft PS3 Grand Theft Auto V bundle. It's also facing a tectonic shift in what a console is in 2013. Digital distribution, downloadable games, social media integration, entertainment apps; it's not just about horsepower anymore. It's about anchoring people's living rooms for the next decade and beyond.
We've spent enough time with the PS4 to have strong first impressions, but will be updating this post as more features go live. Have any burning PS4 questions? Ask below or in our dedicated Q&A thread here.