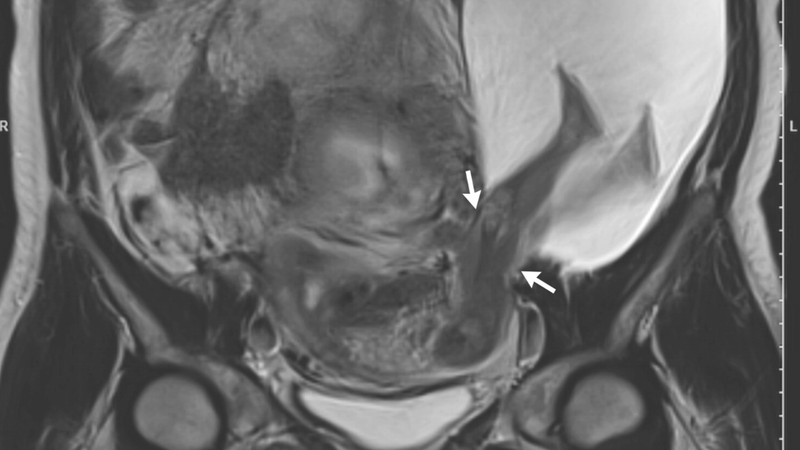 A scary scan taken at the 22 week mark of a 33-year-old woman's pregnancy revealed a baby with its feet extending right through the mother's uterus, and its protective amniotic sac right along with it.
As reported in the New England Journal of Medicine, the 33-year-old mother, who had no idea anything was wrong, was in for a regular checkup when the rupture was detected. Ultrasounds and a subsequent MRI revealed a 1-inch (2.5 cm) rupture of the left uterine wall, and an unusually large herniated amniotic sac containing the baby's very discernible legs (normally, the baby is fully inside this fluid-filled sac, which contains and protects the fetus in the womb).
Doctors informed the parents of the potential risks. With part of the uterine wall breached, the mother was a risk of having her entire uterus ruptured. A life-threatening condition known as "placenta accreta" was also possible, where blood vessels and other parts of the placenta grow too deeply into the uterine wall, potentially leading to heavy bleeding after birth. The mom was also at risky of having to have a hysterectomy and giving birth to a premature baby (normal pregnancies are around 39-40 weeks).