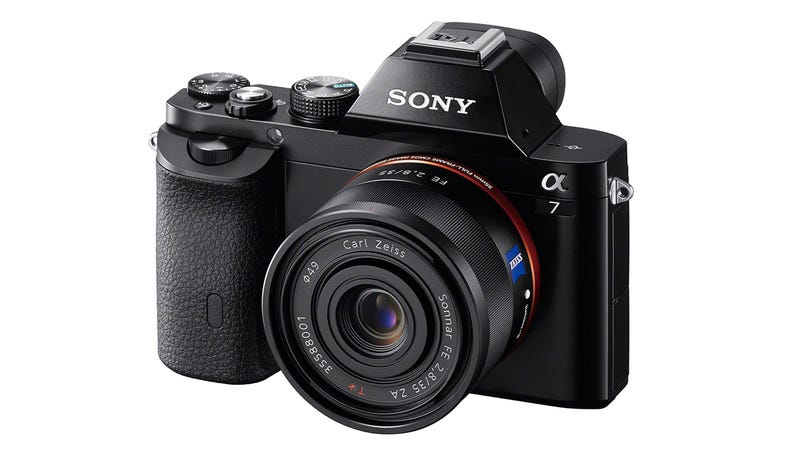 Mirrorless interchangeable-lens cameras have come a long way in only a few years. And after gradually layering on new features and capability, they've finally reached an apex in Sony's new A7 and A7r models, both of which sport that big and beautiful bastion of image quality—the full-frame sensor.
Sony's new type of mirrorless system not only provides insane image quality by way of a full-frame, 35mm sensor, but it also utilizes the E-mount lenses that Sony has been developing for its APS-C NEX-series models over the past couple of years. It's a bold move to try and lure high-end enthusiasts away from their beloved but bulky DSLRs.
Why exactly is a full-frame sensor so crucial? Its large size means more light can reach it, which means better low light performance. The field-of-view is also wider than smaller-sensor cameras, lending a sort of grand scope to many full-frame photos. Lastly, a large sensor enhances that creamy, soft, shallow depth-of-field you get when shooting at large aperture sizes. In essence, full-frame has a look that many just adore.
A7
Speaking of looks, the A7 feels like Sony cut up an RX1, NEX-6, and OM-D EM-1, then glued the parts all together. Its weather-sealed body sports a new 24.3-megapixel sensor with hybrid contrast/phase-detect auto-focus that should deliver speedy results similar to Sony's cams with the same feature, like the NEX-6. Also like the NEX-6, the A7 has a 2.4 million dot OLED electronic viewfinder resting on top, looking much like Olympus' OM-D cameras.