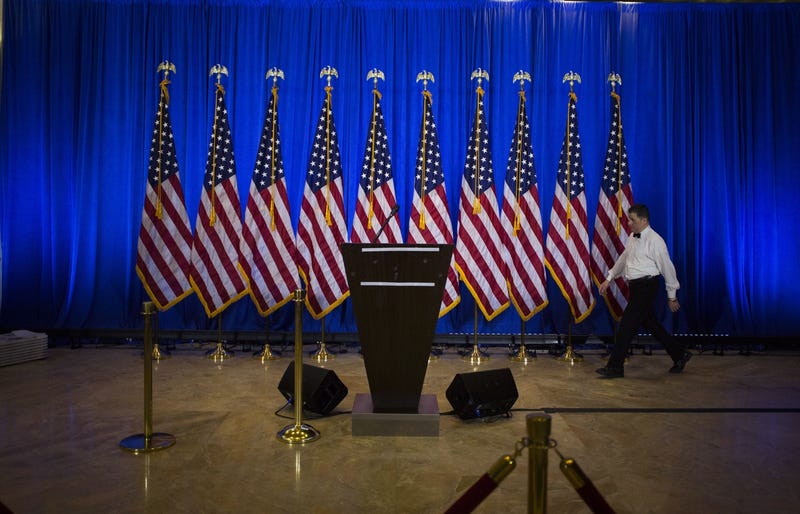 President-elect Donald Trump is holding his first press conference since July—the one where he literally encouraged Russia to hack Hillary Clinton's emails. And with the countless controversies swirling, this press conference should be pretty interesting. Here's how to watch, no cable required.
Mark Zuckerberg wants to make one thing absolutely clear: "[Facebook is] a tech company, not a media company." That may or may not explain why Facebook is partnering with one of the largest news organizations in America to cover three of the biggest nights in television history.
Apple CEO Tim Cook told ABC World News Tonight's David Muir that he remains opposed to giving the FBI a skeleton key that would allow it to break into one of the San Bernardino shooter's iPhones.
I look to my left and see a sorrowful parent sitting on the curb, comforting his daughter. I look to my right, and I see notes of sympathy among many flowers. Around me, I hear people murmuring respects and singing in French. I'm in the middle of a vigil in the streets of Paris, a week after last month's tragic…
Oprah is a big iPad fangirl. Such a fangirl, in fact, that she bought one iPad for each of her magazine's staffers. She's also a big iPad applications buyer. These are her favorite iPad apps:
TV network ABC has released a custom ABC News iPad app that's interesting for two reasons—its clever use of HTML5 and the amazing rotating Globe of News.
We're freaking doomed, according to a new documentary coming in September from ABC News. 2100 will look at the next century, which could be "the last century of our civilization," thanks to global warming, food and fuel shortages, population explosion and general apocalyptic mania. But ABC's super-depressing…