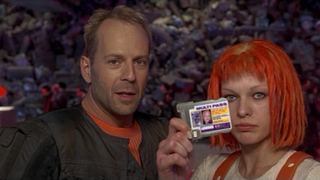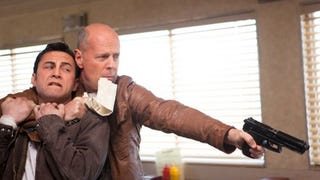 Do you ever watch DVDs with the commentary on? Probably not that often! But Rian Johnson, director of the movie Looper, is assuming that you do, and that you want to listen to the special one he recorded and posted to Soundcloud the second time you see his movie. The second time you see it in the theater, that is.
In the timeless masterpiece Armageddon, by auteur Michael Bay, Bruce Willis and Ben Affleck were sent into space to blow up an asteroid headed straight for Earth. Now, in real life, scientists are going to do the same thing.
Click to viewDid you not have time to watch funny videos this week, what with work and life keeping you busy? Don't worry, you can catch up with the week's best videos right here.
Twentieth Century Fox is expected to announce today that the DVD of Live Free or Die Hard will include a special version for computers and select media players so consumers can enjoy Bruce every which way they choose. It's out November 20. [i4u]