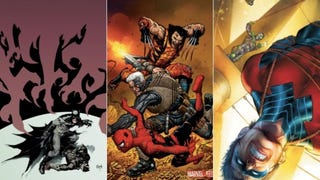 Amazon is buying Comixology, one of the major players in digital comics. This is huge acquisition for Amazon which revolutionized the way we consume regular books with the Kindle. Can it lend some of that mojo to the world of comics as well?
Well, this is a weird little thing that could be a very big deal. Image Comics—home of series like Invincible and The Walking Dead—just said it's going to sell its own comics as DRM-free PDFs. You buy a digital comic straight from Image, and you download a PDF than you're free to give to whomever you want. It's the…
This is one of those times when you see the news and think to yourself, Wait, they just got that? Comixology—the biggest digital comics distribution platform and the service that powers the official apps of Marvel, DC, Image, and other publishers—finally has subscriptions. It also got the digital version of graphic…
Hey, look, free stuff! Marvel is taking another shot at giving away more than 700 #1 issues of its comics through its digital service. That's thousands of dollars of comics, for free.