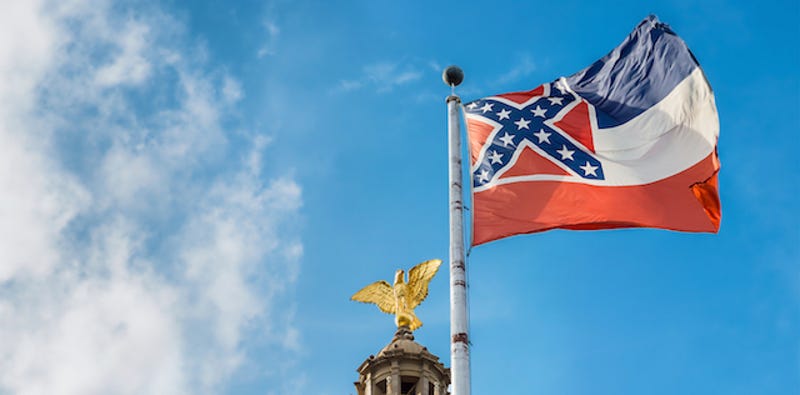 Yesterday's announcement that the Confederate flag will be removed from outside South Carolina's state house is a good step forward for the country. But there are also plenty of other flags that should come down as well.
For the last four years, the Dredge Research Collaborative has been looking at dredging and erosion control as a form of often unacknowledged landscape architecture. Part of their work is a series of festivals they're calling DredgeFest that celebrate and examine the role that dredging plays in landscaping. Their next…
For as much as we rely on the Mississippi River for trade, transportation, and agricultural irrigation, the world's third-largest tributary system has only recently been tamed. One multiple occasions, the mighty Mississippi has overflown its banks, flooding into the surrounding valley, destroying property and lives.
Roll clouds may look gorgeous off the coast of Brazil, they may be a common sight over Queensland, but they appear downright menacing when spanning the horizon above Richland, Mississippi.
As the Mississippi rises and sweeps away whatever it wants, photos from the ground are awful enough. But seeing NASA's satellite view, the damage is incredible. Blue-ish areas? Flooded. That. Is. A. Lot. Of. Water. [NASA via Boing Boing]
A 22-year-old British adventurer by the name of Rhys Jones may have made a name for himself as the youngest person to climb the world's seven highest summits, but he may end up being known as the youngest lunatic to ever drown in a juice-carton boat on the Mississippi if his plans for this weekend don't pan out.…
It looks like the RIAA is really trying to take it up a notch this spring and alienate more potential customers then they ever have before. Not content to just harass and extort money from college students, they apparently now going after the state of Mississippi as well. If you live in the southern state, watch out:…