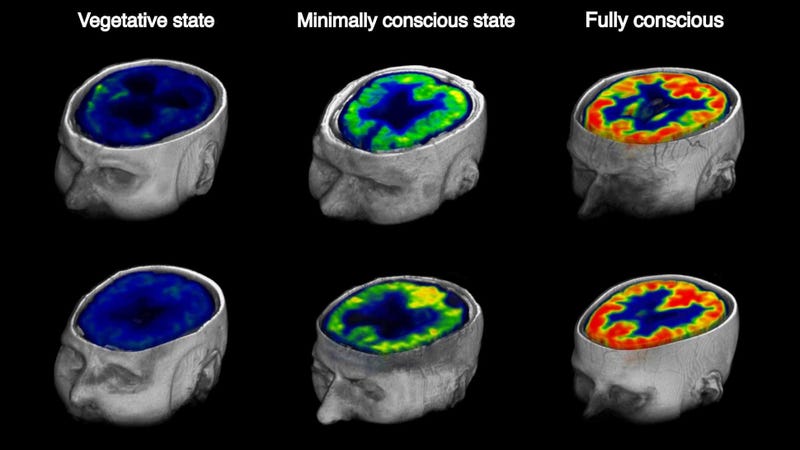 For friends and family, fewer things are more agonizing than not knowing if or when a loved one in a coma will regain consciousness following a severe head injury or drug overdose. Researchers have shown that a common test can measure awareness in comatose patients—and even predict when they might wake up.
As described in the latest edition of Current Biology, a readily available test that measures the amount of glucose (sugar) that's being consumed by the brain can be used to help doctors tell the difference between patients in a full-on coma and those with partial or hidden signs of awareness. It can also predict whether or not they'll recover awareness within a year.
For the most part, patients in a coma have lost their thinking abilities and are oblivious to their surroundings. But those in a so-called vegetative state often give the impression of someone who is emerging from a coma. Unlike a patient in a full coma, they're in a state of partial arousal, but still lack full awareness. The new test—which is already available in virtually every hospital—will make it easier for doctors to assess the nature and severity of comas.