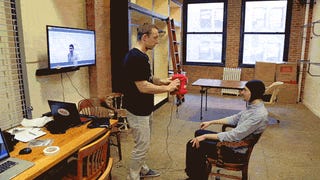 It's not hard to find a badass-looking helmet for your adrenaline-fueled hobbies. The trick is finding one that fits correctly. For decades, that's meant buying a standard (S/M/L) size lid and rearranging the padding to conform to your noggin. Recently, I got to try out a much better way.
Bell Helmets wants to bring helmet fitting into the 21st century, using 3D scanning to build a helmet to the exact contours of your head—no matter how weird and lumpy it is.
Getting a proper fitting helmet is about more than just comfort. The best lid in the world won't do your skull much good if it's so loose it flies off your head while you're flying off your machine, while a helmet that pinches, pushes, or prods your noggin is one you'll be reluctant to wear. Hitting the right balance of snug-but-comfortable, and checking off all the pointers that make sure you're protected, can be a frustrating game for those of us with oddly-shaped domes. Bell's new tech hopes to change that.
At a Bell event in New York City, I got the chance to go through the scanning process that makes this helmet customization possible. Conceptually, it's pretty simple. After putting on a spandex cap to mash your hair down tight against your skull, you just sit still while a technician walks a proprietary, handheld 3D scanning eye around your head.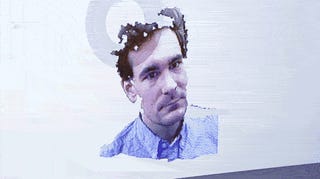 In my case, that technician was Joe Tomascheski, senior product developer for parent company Easton-Bell Sports. Once you've been scanned, the computer creates a manipulatable 3D rendering of your head, neck, and shoulders. On screen, it looks unsettlingly like a Shapeways schematic for a 3D printed toy.