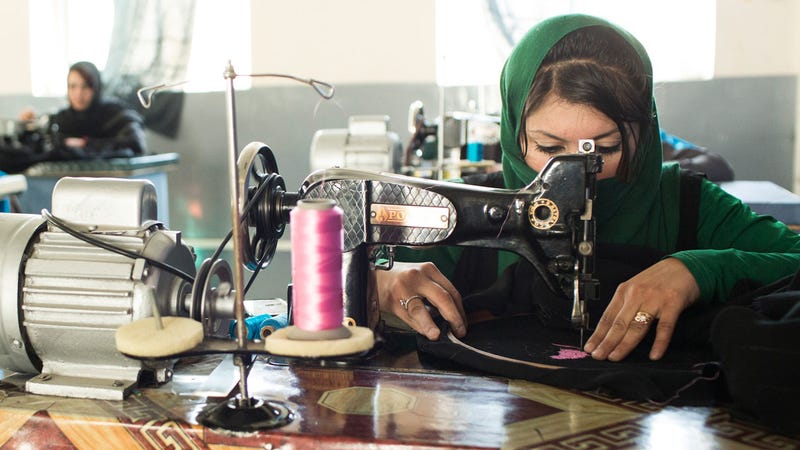 I recently met two ex-Army Rangers in a bar, and got onto the topic of the war against ISIS. They told me they knew the solution: flip flops. I scoffed, which probably isn't something you should do to an Army Ranger's face. And they put me in my place.

Matthew "Griff" Griffin and Donald Lee both served multiple tours in Afghanistan fighting Al Qaeda and the Taliban. These are the guys behind Combat Flip Flops. They still see it as their mission to defeat Islamic extremism in Afghanistan and they think they can do so more effectively with jobs than they ever could by dropping bombs.
Combat Flip Flops makes flip flops in Colombia, bags in America, sarongs and shemaghs in Afghanistan, and jewelry in Laos.
"Your average fighter just wants to go make money to feed their families," explains Lee. "The average annual income for an Afghan is $600. If you give them the option and say 'Hey, I'll give you $50 to go plant this bomb or I'll give you a job where you can make an honest wage and you don't have to worry about getting killed,' they'll take the job. It's proven, it works."