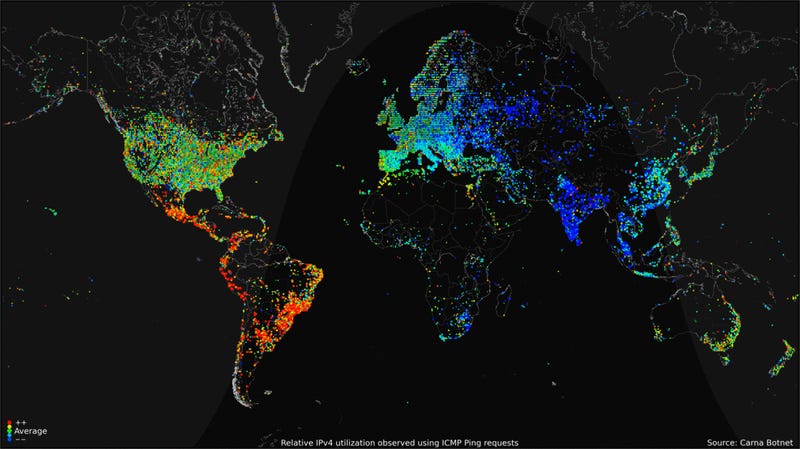 That's all folks. Officials announced on Friday that the U.S. government would surrender control over the internet—or at least the administration of the internet. It's unclear who will take over the responsibility, but as The Washington Post points out, it will almost surely not be the United Nations.
You're probably thinking, "Wait a second… the U.S. government had control over the internet?" And you would right to wonder what the heck is going on. After all, the internet by its very definition is a free and open global communication network. Or at least it's supposed to be.
However, the U.S. government did sort of invent the internet. The internet grew out of a Defense Department project in the 1960s called ARPANET, though the network was really built by many many scientists from around the country and around the world. Nevertheless, for a complicated set of reasons, the U.S. government maintain administrative control over certain parts of how the internet works, specifically through a long-running contract between the Commerce Department and the Internet Corporation for Assigned Names and Numbers (ICANN). The latter party is who controls the assigning of internet domains like .com, .org, etc.