If you love world-building with your food, then you've probably visited a theme restaurant once in a while. But have you ever seen anything as weird as these ten theme restaurants?
The bathroom-themed Modern Toilet restaurant chain, Taiwan
(via riNux, Andrea Hale and Jerry Wong)
The hospital-themed Clinic Bar, Clarke Quay, Singapore, designed by the Dutch Concrete Architects
G/O Media may get a commission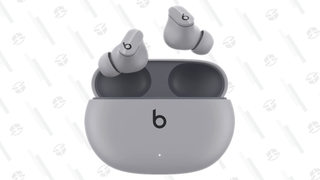 Unfortunately it was closed after three years in 2011.
(via SpirosK, David Moffitt, Grégory Knaff and Anne Murray)
The Red Sea Star, an underwater restaurant, bar and observatory in Israel, 5 meters below sea level
(via Red Sea Star)
Two Alien-like H.R. Giger bars, based on H. R. Giger's designs, in Chur and in Château St. Germain, Gruyéres, Switzerland
You can see more of the greatest science fiction-themed bars and restaurants on Earth here.
(via Wikimedia Commons 1 - 2, H. R. Giger, Amy Dianna/Flickr and Marco Faré/Flickr)
Do you want a 7.8 earthquake while having your meal or drink? Visit the Disaster Café in Lloret de Mar, Spain
(via Walletpop)
Donny Dirk's Zombie Den, inspired by Shaun of the Dead, Minneapolis, Minnesota
"Donny Dirk's is a bar. A saloon. A drinkery. A defiant outpost of madness in a world gone sane. A rest stop for the wicked on the way to hell. Or just a place to drink your sorrows away. We're flexible." – says their official homepage.
(via Donny Dirk's and Haunted Illinois)
The haunted prison-themed The Lockup in Tokyo, Japan
(via How I Became Texan and Katie in Tokyo)
The Gothic-themed Christon Café, Tokyo, Japan
(via Annett 1 - 2, lazy fri13th, Chuck/SolGrundy, Sally Sherwood 1 - 2, Chuck/SolGrundy 1 - 2)
The Kayabukiya Tavern, a sake house with a pair of Japanese macaque monkeys as waitresses in Tokyo, Japan
The Zetor Restaurant, named after the popular Czech tractor band in Helsinki, Finland
(via J.S. Clark and Zetor Restaurant)